Welcome to P2
We hope you have all had a lovely half-term break and got to enjoy the sunshine!!
We are looking forward to completing some more great work in term 6 and taking part in all of the fun activities we have planned before the Summer Holidays.
In English, we have enjoyed reading a range of Traditional Fairy Tales and Folktales. The pupils completed some great pieces of work on stories such as, The Three Little Pigs, Goldilocks and the Three Bears and Three Billy Goats Gruff. They did some great writing and role play to help them understand the features of these stories.
We will let you know how we got on at the end of the term!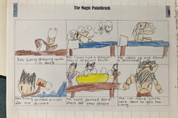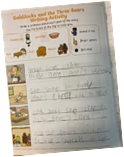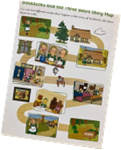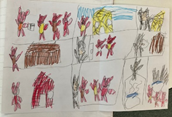 In maths they have continued to work really hard on their number work and have enjoyed learning how to read the time using an analogue clock. They have also worked really hard on their multiplication tables.
In Science they have learned about states of matter. They enjoyed pretending to be particles in a solid, liquid and a gas and learnt how the particles move in each state.In Topic, they have learnt about the Ancient Greeks. The showed an understanding of what the Ancient Greeks may have eaten and enjoyed tasting some Greek foods. They loved the pitta bread and humus but was not too keen on the sardines or the asparagus!! They also learnt about the Greek Gods and created some of their own traditional Greek clay pots.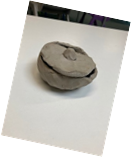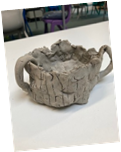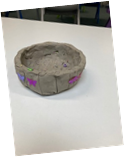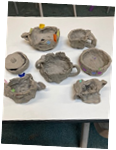 In term 6 we will be looking at Poetry in English and writing our own poetry. We will continue with our number work and shape and space work in maths. In Science we will be completing a unit on Sound and finding out how sound is created.
We are also looking forward to lots of different events that term 6 usually brings, such as a class reward trips, sports day and achievement day.
Thank you for all your continued support with your child's learning and education!
Miss Worman, Mrs Tettersell, Miss Dowle and Mrs Tatnell