Transport
Elms School is a day special school for pupils aged 5 to 16 years. All pupils have an Education and Healthcare Plan. Most have complex behavioural, social, emotional and mental health difficulties and additional learning difficulties, such as ADHD, adolescent psychiatric problems, attachment disorder issues along with challenging behaviours. The BESD pupils have deep-seated and long-term emotional needs, but are functioning at a higher academic level. A high percentage of pupils also have Autistic Spectrum Disorders.
Many pupils travel from a wide area across Kent to attend Elms School. Many pupils are entitled to free transport and parents can apply online here:
Our Transport Manager, Simon Brown and his team of drivers and escorts transport our pupils to and from school in one of our 9 seater MPVs.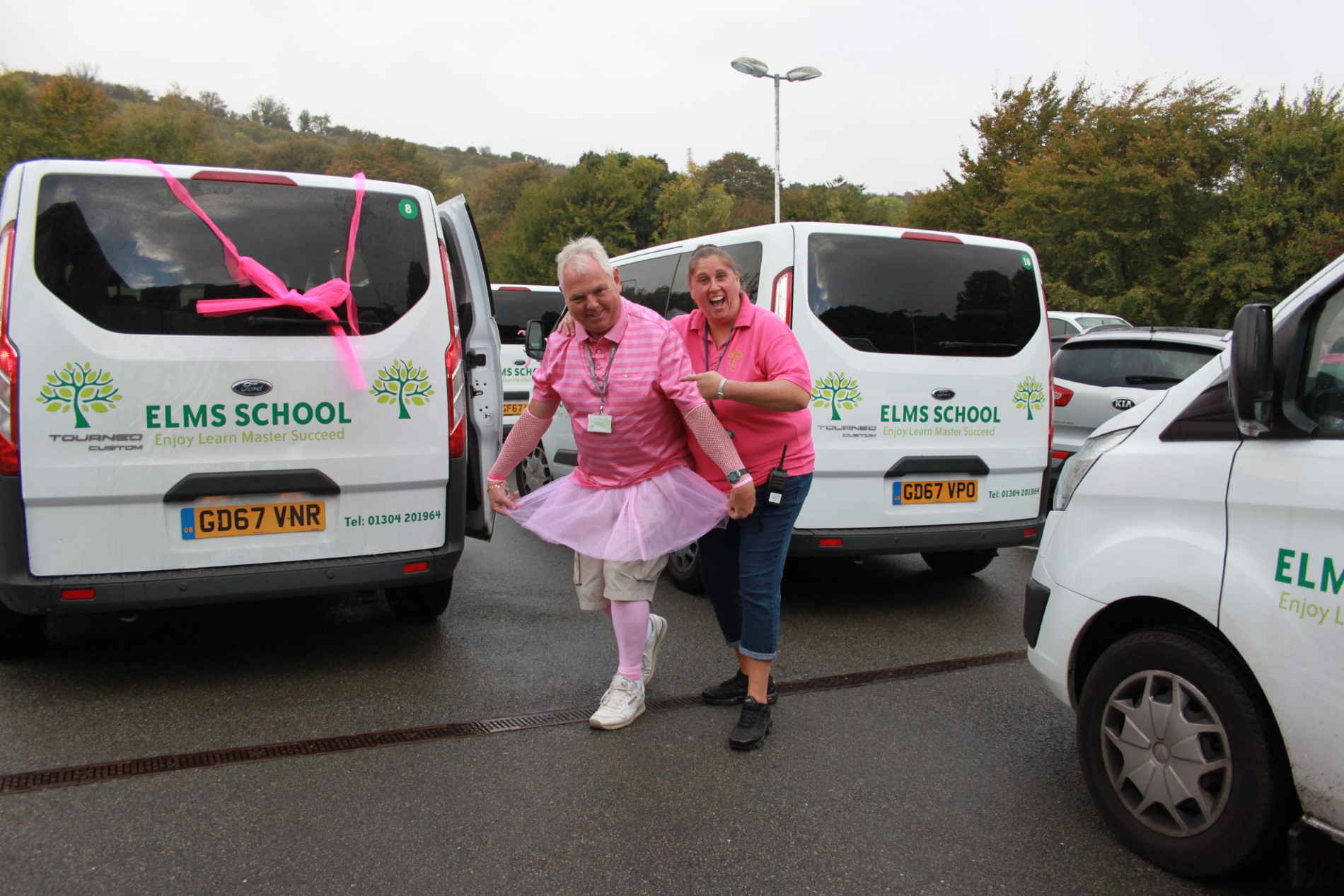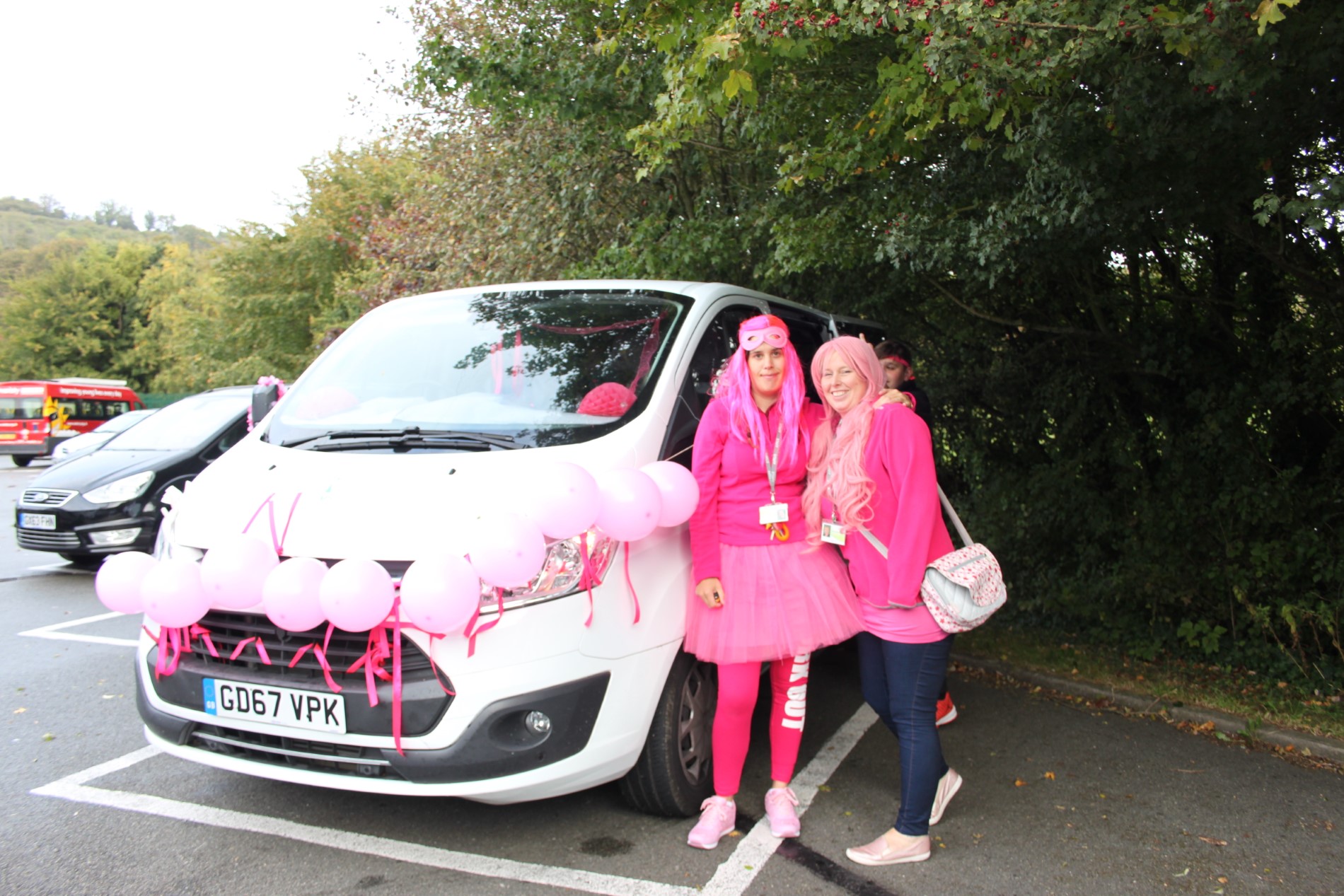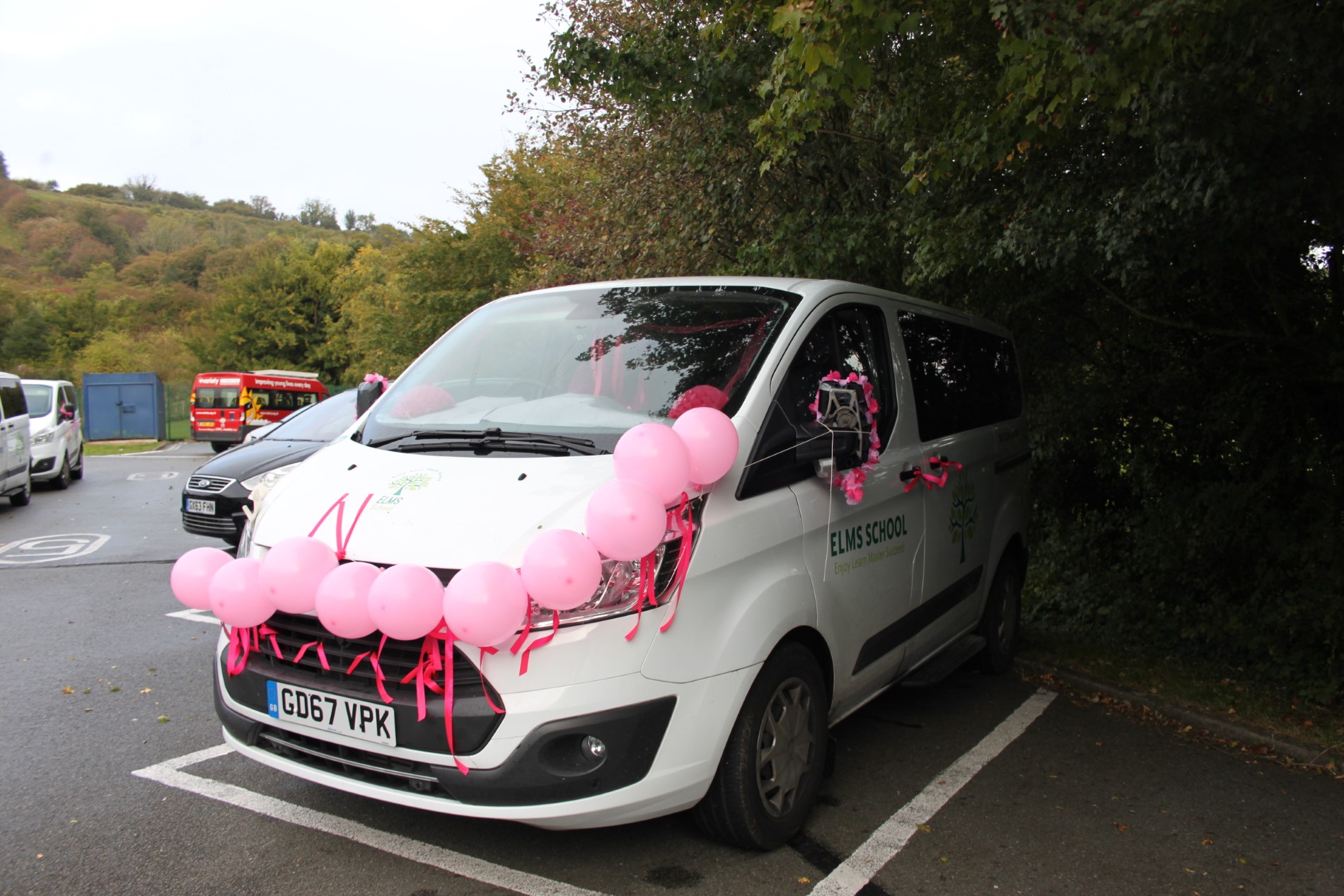 Some of our Transport Team taking part in the Whole School Macmillan Fundraising.