Progress
Attainment
SATs results
The majority of pupils at Elms will be working at levels below the threshold for awarding points. Any pupils who achieve the standard 100 should transfer to Goldwyn or Portal House, where they will be offered 8 GCSE courses.
2020 & 2021 SATs did not take place this year due to the Covid-19 lockdown

Exam results
The table below shows the percentage of pupils attaining their predicted grades at the end of Key Stage 4. Prior to 2017, results were predicted by teachers rather than using the KsENT algorithm. Now we use the algorithm which we believe sets challenging targets.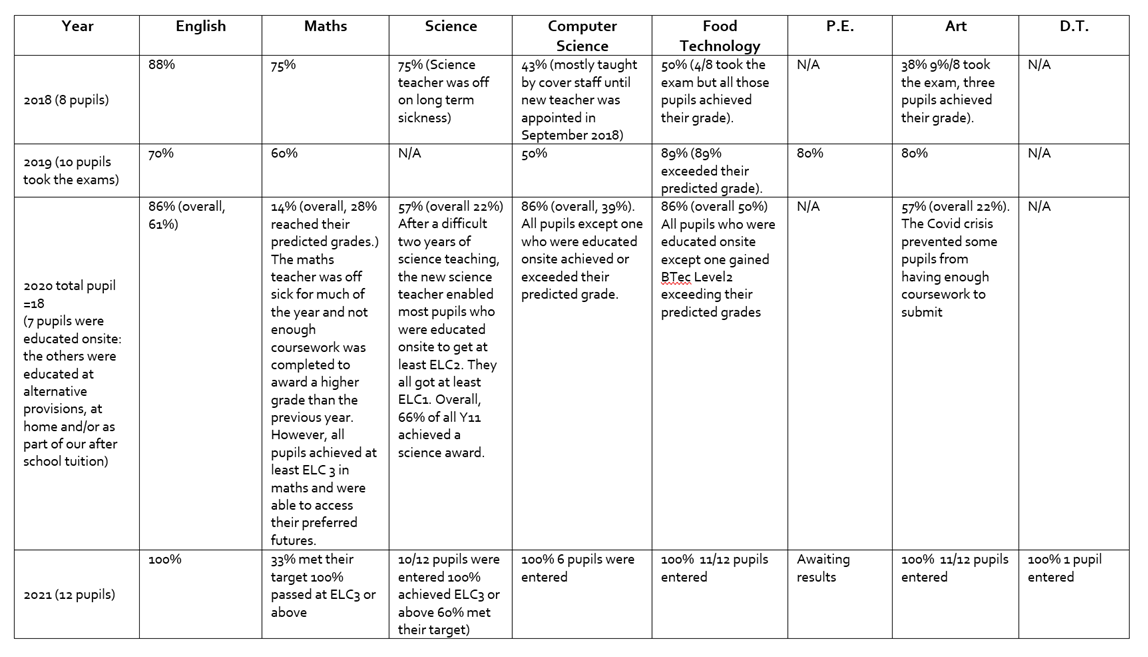 ---
Further information regarding the school's performance can be found at the DfE website.