8B
Hi All,
Well done to everyone last term, you have all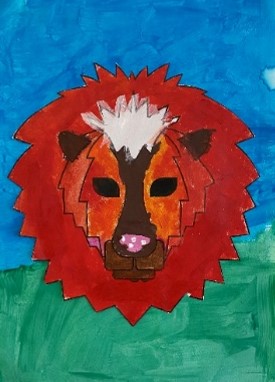 dealt with lots of changes and tried your best throughout! An extra massive well done to those who tried their best to complete their work at home during our closure.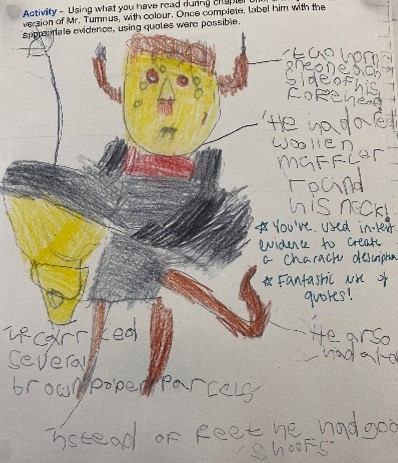 This term in English, we have read the novel The Lion, The Witch and The Wardrobe. We have made predictions, drawn how we imagine characters to be based on quotes and written letters and diary entries from the perspective of different characters. We were also lucky enough to watch the film and thoroughly enjoyed it! In Maths, we have been looking at number and place value, as well as developing our existing knowledge of 2D and 3D shapes.
In History, we have been studying World War One.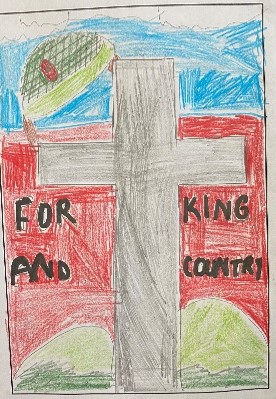 We have learnt about how it started as well as weapons and animals involved. We also created our own propaganda posters and will be creating wreaths in remembrance for those who lost their lives.
We've also created some fantastic art pieces during our topic 'African Art'. We looked at an art style called Tingatinga and have also begun to look at dot art. We will create dot paintings of native African animals.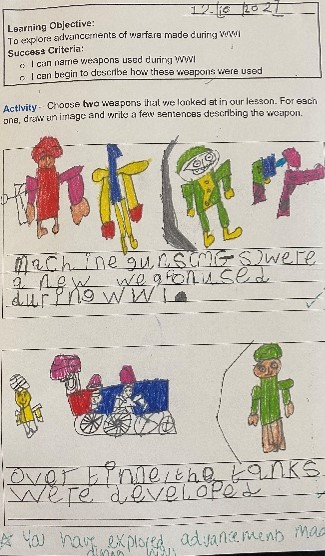 Next term, I am excited to introduce 'Charlie and the Chocolate Factory' as a playscript and continue learning German in our MFL lessons. Let's carry on working hard and have another fantastic term!
Miss Bee 😊